Boston Concrete Retaining Walls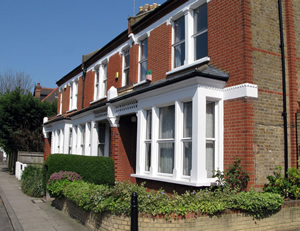 Retaining walls are used by home and business owners for several different purposes. If you have a steep slope around your building, you can turn that area into a lovely terraced yard by installing skillfully placed retaining walls. Have a contoured lot? Consider a retaining wall to add structural integrity. From retaining earth to adding an interesting design element to landscaping projects, retaining walls add both value and structure to a yard.
Sometimes, however, building Boston retaining walls can get costly depending on the height and desired length of the wall as well as the type of material being used. This is why many homeowners and commercial property owners in the Boston area choose concrete when constructing retaining walls for their lawns. Poured concrete is an excellent material to use when building Boston retaining walls as it is a highly durable yet affordable material. Virtually maintenance free, poured concrete retaining walls are a great addition to any home in Boston, Newton and the surrounding areas.
If you are looking into placing retaining walls on your commercial or residential property, call the poured concrete experts at D.A. Welch Construction today to learn more about our Boston retaining wall services.
Services Our Boston Retaining Walls Contractors Provide
Retaining Walls
Garden Walls
Landscape Walls
Concrete Walls
Building Concrete Retaining Walls
Retaining Wall Design
Poured Concrete
Concrete Contractors
Retainer Walls
Retaining Wall Costs
Concrete Retaining Walls
Concrete Pouring
Why Boston Should Hire Us for Their Concrete Retaining Walls
At D.A. Welch Construction, our Boston concrete contractors take pride in their work and in providing home and business owners with reliable concrete retaining wall construction services. With over 25 years of experience in the industry, D.A. Welch Construction is the Boston poured concrete contractor you can rely on for quality results and a job finished quickly and accurately.
Concrete retaining walls constructed using high-quality materials and equipment for a precise, strong and durable build by a dependable Boston concrete contractor at an affordable price is what you can expect when you choose D.A. Welch Construction to construct your retaining walls. Contact us today to request an up-front estimate for the cost of your poured concrete retaining walls.
Recent Articles about Concrete Retaining Walls
If you are looking for Boston retaining walls contractor then please call (617) 698-7268 or complete our online request form.