About Our Boston Poured Concrete Contractor: D.A. Welch Constuction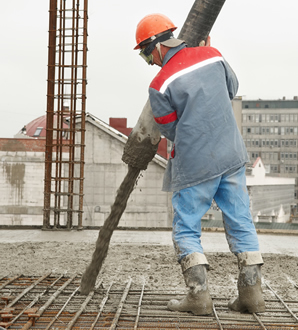 D.A. Welch Construction is a fully licensed and insured Boston concrete contractor that provides quality services in poured concrete foundations, excavation, concrete floors and slabs, concrete piers and concrete retaining walls. With over 25 years of experience, D.A. Welch Construction is the name you can trust for poured concrete services. Our expertise and use of high-quality materials ensures you will receive excellent customer service, quality results, and peace of mind knowing your project will be completed successfully when you choose D.A. Welch Construction for your poured concrete needs in Boston and the surrounding areas of Massachusetts.
At D.A. Welch Construction, we value communication. We ensure that our team of poured concrete specialists provide our customeres with a clear line of communication to ensure each project is completed successfully, on time and on budget. We take the time to explain our process and answer any questions or concerns that may arise to ensure your poured concrete project goes smoothly from start to finish. We also provide a detailed job completion schedule and up-front estimate so that there are no surprises when you hire D.A. Welch Construction for your poured concrete needs. From poured concrete floors for residential application to excavation and poured concrete foundations for large commercial projects, D.A. Welch Construction is the Boston concrete contractor you can rely on to get the job done right.
Save time, save money, and ensure that your concrete construction project is done correctly: call D.A. Welch Construction, your reliable Boston poured concrete expert, for all of your residential and commercial concrete construction needs today.
Poured Concrete Services We Provide in Massachusetts
If you are looking for a Boston poured concrete contractor then please call (617) 698-7268 or complete our online request form.