Arlington Concrete Foundations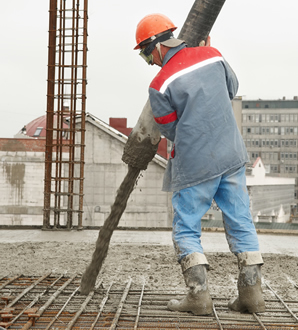 If you are looking for a Arlington concrete foundations contractor, you have come to the right place! D.A. Welch Construction is an expert in Arlington concrete foundations construction with over 25 years of experience in the industry. From retaining walls to concrete flooring, our Arlington concrete foundations company is the one you can count on for quality results!
We specialize in pouring concrete foundations for homes and additions, coupled with expertly executed excavation which strengthens our already solid foundations. We provide concrete services for both residential and commercial application including Arlington concrete foundations, concrete flooring, concrete slabs, concrete retaining walls, concrete piers, excavation and demolition work. With a keen eye for detail and solid training in safety and proper construction practices, you can rely on D.A. Welch Construction for all your Arlington concrete foundation needs. Contact us today to discuss your project, and our Arlington concrete contractors will provide you with an up-front estimate and detailed schedule for completing your poured concrete service request.
D.A. Welch Construction - Arlington Excavation
D.A. Welch Construction is your reliable Arlington concrete contractor that specializes in providing complete poured concrete foundation service packages that include excavation and pouring concrete for the foundations of homes and additions, leaving your site ready for the framing contractor. Our quality Arlington excavation results will provide you with a long-lasting and solid base for your construction project, ensuring structural integrity and durability.
Coupled with our Arlington excavation service, which further increases the strength of a poured concrete foundation, you can rest assured that D.A. Welch Construction's Arlington poured concrete experts will provide you with a concrete foundation for your home or business that is constructed quickly and safely with a precision and skilled eye for detail you won't find anywhere else in the Arlington excavation and concrete industry in Massachusetts. Contact us today to learn more about our Arlington excavation service or to schedule services for your project.
Arlington Concrete Floors
D.A. Welch Construction is fully licensed and insured to provide poured concrete services in Arlington, MA. Whether you are looking for an Arlington concrete contractor to pour concrete or excavate in preparation for construction, you can count on the dependability and expertise of D.A. Welch Construction's team of certified and fully trained concrete pouring contractors and demolition experts.
If you are in need of Arlington concrete floors, whether for home or business, you can put your trust in the expertise of our Arlington concrete contractors. At D.A. Welch Construction, we'll make sure your new Arlington concrete floors are smooth, durable, solid, and expertly poured. From our detail oriented workers to the high quality materials we use for pouring concrete floors, you can rest assured that your Arlington concrete floors will look beautiful and last for years.
Arlington Concrete Contractors
Poured Concrete Foundations
Concrete Floors
Retaining Walls
Concrete Flooring
Poured Concrete
Excavation
Concrete Slabs
House Foundations
Concrete Driveways
Pouring Concrete
Concrete Contractor
Arlington Poured Concrete Foundations
The foundation of a commercial building or home needs to be strong and durable. This is a given, yet many homeowners do not know that all concrete foundations are NOT created equally. There are many different ways to construct a concrete foundation, but poured concrete foundations provide a stronger, more uniformed and solid base for building on top of than other forms of house foundations.
At D.A. Welch Construction, our Arlington poured concrete foundations service ensures that the foundation for your home or commercial building is solid all the way through, offering increased dependability and durability during and well after the construction has been completed. The seamless structure of Arlington poured concrete foundations is highly beneficial during house building as it provides a higher level of water resistance and strength, both important considerations when creating a foundation for a home. The last thing you want to deal with after your house has been built is a cracked foundation or water damages caused by faulty base construction. With a professional Arlington poured concrete foundation, you won't have to worry about costly repairs for concrete cracks and the like, as poured concrete foundations are incredibly strong and require little maintenance.
Due to how easy poured concrete foundations are to create, D.A. Welch Construction can provide you with fast project completion. Quick, strong, dependable AND affordable. This is what our Arlington poured concrete foundations provide.
The Services We Provide in Arlington, MA
Recent Articles
If you are looking for a professional Arlington poured concrete contractor then please call (617) 698-7268 or complete our online request form.