Acton Concrete Foundations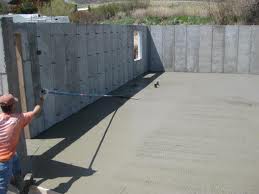 Fast, accurate concrete pouring - that's what we offer at D.A. Welch Construction! For over 25 years D.A. Welch Construction has been a reliable Acton concrete contractor. Fully licensed and insured to work in the State of Massachusetts, you can count on D.A. Welch Construction to get the job done safely, efficiently and with quality results.
Our Acton poured concrete services are applicable for both residential and commercial projects. With a keen eye for detail and solid training in safety practices and proper construction and demolition processes, you can rely on D.A. Welch Construction for all your Acton poured concrete and excavation needs. Contact us today to discuss your concrete project. From our detailed project completion schedules and up-front cost estimates to the quality and efficiency in which our Acton concrete contractors finish the job, you'll be glad you choose D.A. Welch Construction for your Acton concrete foundation needs!
D.A. Welch Construction - Acton Excavation
Excavation is the key to a sturdy building or house foundation. When you pair our Acton excavation service with our expertly poured concrete foundations, you can rest assured that your construction project with have a solid base while reducing the risk of future cracks and damages.
D.A. Welch Construction is an expert in Acton concrete foundations foundations and excavation. We specialize in providing complete poured concrete foundation service packages that include Acton excavation and pouring concrete for the foundations of homes and room additions, leaving your site ready for the framing contractor.
Acton Concrete Floors
Looking for a professional Acton concrete floors contractor? Look no further than D.A. Welch Construction! Our Acton concrete flooring contractors have what it takes to ensure your poured concrete floors are installed quickly, accurately and at a price you can afford. Whether you are looking for commercial or residential concrete pouring services, D.A. Welch Construction's team of expert Acton concrete floors specialists have you covered. Call us today to schedule service, and get the concrete flooring solution that is built to last!

Acton Concrete Contractors
Poured Concrete Foundations
Concrete Floors
Retaining Walls
Concrete Flooring
Poured Concrete
Excavation
Concrete Slabs
House Foundations
Concrete Driveways
Pouring Concrete
Concrete Contractor
Acton Concrete Slabs
The concrete industry is a highly specialized field, so it is important to find the right Acton concrete contractor for your project. If you are looking for someone to take care of installing or replacing your Acton concrete slabs, don't trust just anyone with the task. Call an expert. Call D.A. Welch Construction.
At D.A. Welch Construction our many years of experience pouring Acton concrete slabs makes us the optimal choice for your residential or commercial concrete construction project. Not only do we have the proper equipment and an expertly trained staff, but we use quality concrete mixes and materials to ensure long lasting and sturdy results. Plus, our expertise makes it easy for us to quickly finish the installation of your Acton concrete slabs without sacrificing quality or attention to detail!
From concrete flooring to retaining walls, poured concrete foundations for homes to concrete flooring for commercial warehouses, D.A. Welch Construction is the Acton concrete contractor you can depend on to get the job done on time and on budget.
The Services We Provide in Acton, MA
Recent Articles
If you are looking for a professional Acton poured concrete contractor then please call (617) 698-7268 or complete our online request form.