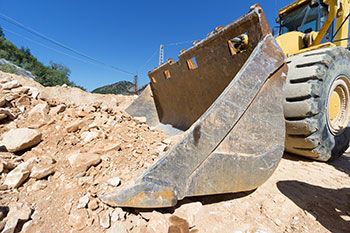 There are many aspects involved in the world of construction. There's the foundation, the designing and the building. However, what many people fail to realize is just how essential the excavation work is. Without this step, you can't have the rest, in many instances.
The reason that this is important to discuss is that, when told they need an excavation first, many clients get confused. They may feel as though a company is just trying to tack on services, in order to increase the amount of money that they are being charged. Get to know what the process is all about, and how it can be used, and this will help justify it for your upcoming project.
Learning the Basics
If you are curious about what excavation work is, think dump trucks. However, there is more to it than simply moving around dirt.
An excavation contractor plays an essential role in the site preparation, after the work has begun to determine where your building will be. Before actually laying the foundation however, it means creating a space for it. This means removing the dirt to the specified level required, and then addressing the need for soil compaction. Once the foundation is in place, it is the job of the excavation contractor to then backfill surrounding this new slab.
There are other types of jobs that do not have a foundation per se, but that require the expertise of an excavation contractor. Say, for instance, you want to install a swimming pool. How else are you going to get all that soil out of the way for your new pool? This is something else that this type of contractor can help with.
This is also the professional to call on when you find yourself in need of someone to help grade and build roads, or similar projects. The bottom line is that if it relates to the ground and dirt of the project, you need the expertise of an excavation contractor.
Let's Get Started on Your Project
In the Boston area, if you have a project like this to take care of, D.A. Welch Construction is the only name that you need to know to get the job done. With over 25 years of professional expertise in the business, we know what it takes to get the project completed with skill and precision. We provide you with the service that you need but the quality results that you deserve.
If you are looking for a Boston excavation contractor then please call (617) 698-7268 or complete our online request form.