Your Boston Concrete Foundations Specialists Serving the Boston Metro Area
For over 25 years, the experts at D. A. Welch Construction have provided concrete foundations to the Boston metro area. Specializing in complete packages for excavation through concrete for homes and additions, our experienced contractors are ready to help you get your construction project started. An interesting fact - "Concrete, produced at an estimated rate of 7 billion cubic meters per year, is the second most widely consumed substance on Earth, after Water." Our Boston concrete foundations experts are ready to work for you.
Excavation Company in The Greater Boston Area
At D.A. Welch Construction, communication is important. Our concrete specialists provide our customeres with a clear line of communication to ensure each project is completed successfully, on time and on budget. We take the time to explain our process and answer any questions or concerns that may arise. We will ensure your poured concrete project goes smoothly from start to finish. We provide a detailed job completion schedule and up-front estimate so that there are no surprises when you hire D.A. Welch Construction for your poured concrete needs. From excavation to poured concrete floors for residential application and poured concrete foundations for large commercial projects, D.A. Welch Construction is the Boston concrete contractor you can rely on to get the job done right.
Experienced Concrete Craftsmen — For over a quarter of a century, our Boston Concrete Foundations specialists have been providing expert poured concrete to hundreds of new construction projects in the Boston Metro area. You can trust the reputation of D. A. Welch Construction.
Specialized, High Quality Services — At D. A. Welch Construction, we focus our services specifically on excavation, concrete foundation, and poured concrete projects. This intense specialization means that you will get the highest possible quality poured concrete product.
Licensed & Insured — D. A. Welch Construction is fully insured and properly licensed to complete poured concrete services in the state of Massachusetts.
Boston Concrete Foundations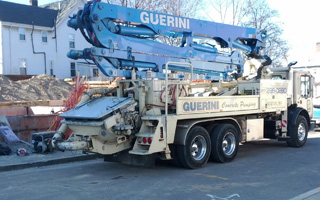 We are dedicated to high quality poured construction services for new construction projects in Newton and Boston. Our well-developed poured concrete services, paired with our attention to detail, make D. A. Welch Construction the best choice for your concrete needs.
Boston Concrete Specialist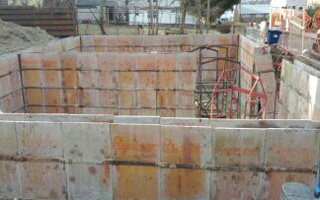 D. A. Welch Construction has been proud to serve the Boston Metro's poured concrete needs. Our more than 25 years of experience with this durable building material is what truly sets us apart from other construction companies in Boston, Newton, and the surrounding areas.
Latest Articles
There are many aspects involved in the world of construction. There's the foundation, the designing and the building. However, what […]

Retaining walls have a number of uses and many practical advantages to the homeowner. Generally, the main purpose is to […]
If you are looking for Boston metro area poured concrete services then please call (617) 698-7268 or complete our online request form.